Victory against unwanted advertising billboards
In October 2022, new advertising billboards started to appear on the railway walls in the centre of Erskineville. A total of 12 billboard spaces were marked out by "Revolution360" company and started being filled with corporate advertising. There were 4 on Concord St, 4 on Macdonald St and 4 on Victoria St. Residents soon started to complain to FoE and some had even started to graffiti over them with the message "no more ads in Erko".

We quickly wrote to then Premier Dominic Perrottet requesting that they be removed. By the middle of December we received a reply from Transport for NSW (TfNSW) that stated that they were looking to reduce the number of billboards, although it was disturbing to find out that there are 'no limits' to the amount of advertising possible: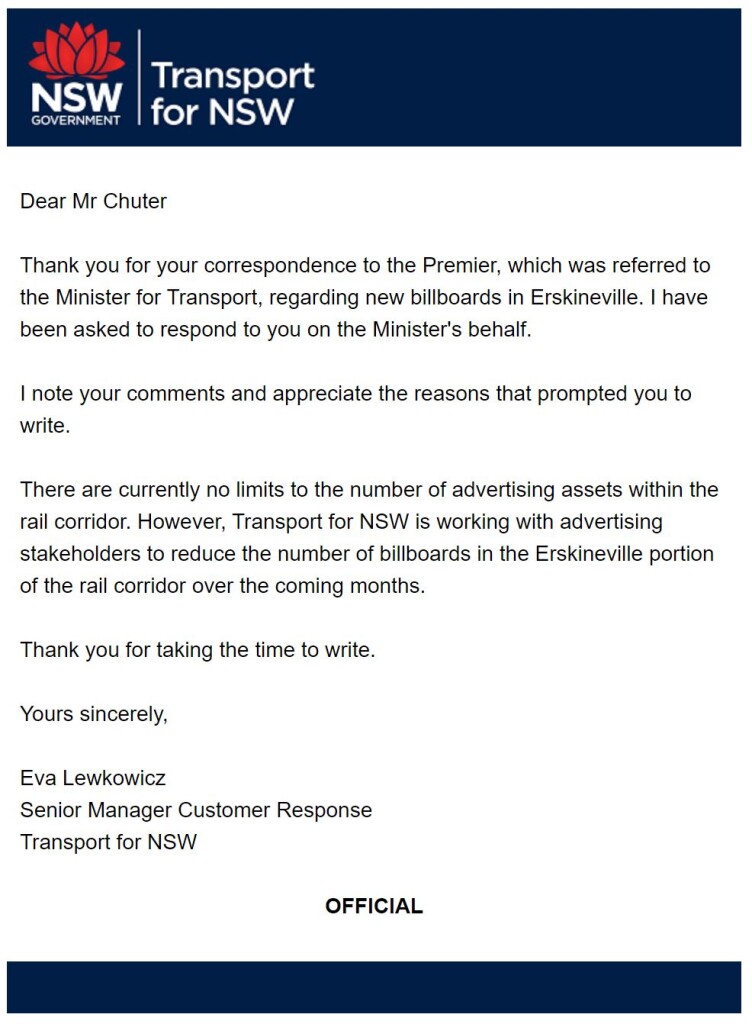 Fortunately, prior to the state election, they were all removed and have not returned! This is a small win against the corporatisation of our public spaces.
Erskineville and surrounds has a great tradition of public murals that often make strong social and political statements. Probably Erskineville's most-loved mural is the St George Michael mural which faces back onto where the new billboards were placed. We believe there should be more of them, or possibly for the longer spaces along the railway walls, there could be continuous patterning with First Nations themes, or of local flora and fauna. A good example is the mural along the PACT performing arts centre on Railway Pde (see photo below). FoE has subsequently written to the new Transport Minister requesting that TfNSW work with the City of Sydney council in consultation with the local community to develop such artworks, so that they may be a source of enjoyment and pride for the people of Erskineville.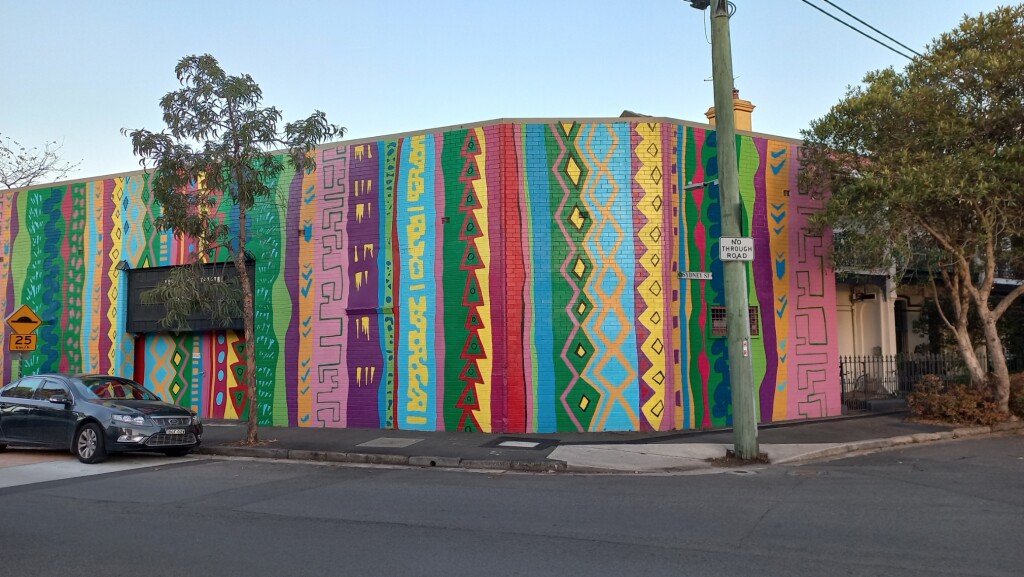 ---